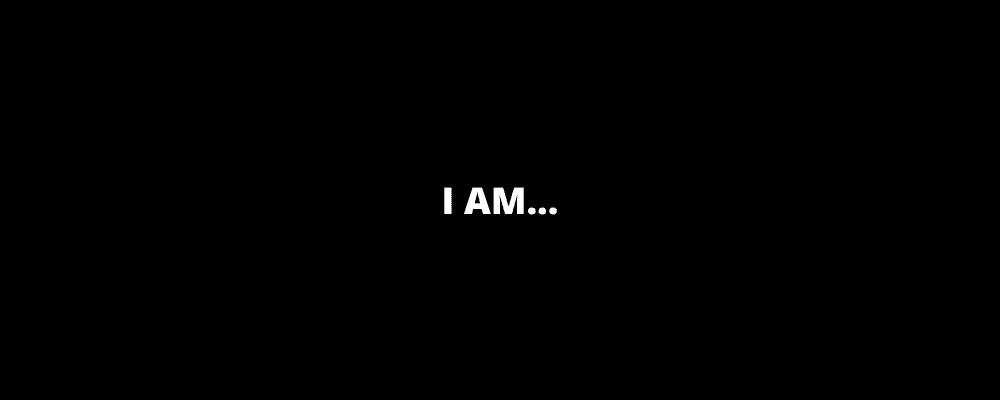 Here's your step-by-step guide to using affirmations for one month, in which time you will likely experience actual results.
If you know what affirmations are and how to use them, you can skip right through to the challenge – if not, read below!
And if you've already started the challenge, you can jump through to the week you are.
What Are Affirmations?
Affirmations are phrases, such as, "I AM ENOUGH," which can be repeated to cause a positive change in one's mental attitude. We already use affirmations every day but perhaps not in a meaningful way.
The words and feelings we aim towards ourselves go a long way to shaping our self-image. If we regularly put ourselves down and use words such as, "stupid" or "ugly" we begin to believe these ideas and they become part of our belief system.
Positive affirmations are a powerful tool for reversing those beliefs and creating new, empowering ideas about ourselves.
How They Are Used
An affirmation is a personal statement; they work best when they are said in the first person, containing the words, "I" or "my" for example.
It's also important that the same affirmation is said repetitively. A month using the same affirmation is a good amount of time to begin seeing results. Do bear in mind that some negative beliefs are deeply ingrained and will take longer to alter – but persistence is key here.
Although there is no correct time or place to say affirmations, you could try saying them in the morning to get your day off to a positive start, or before bed, which will help you go to sleep with a positive mindset – find out what works for you.
To experience their fullest effect, you can try saying them whilst looking in the mirror (this is especially effective for self-love affirmations).
How the Challenge Works
The challenge is split into four different weeks and each week has a separate theme to focus on:
Week 1: Self-Love
Week 2: Forgiveness
Week 3: Abundance
Week 4: Gratitude
You will say the same affirmation every day for seven days before moving onto the next, this will help you become familiar with using affirmations for various aspects of your life.
It is also suggested that you come up with your own affirmations, which can be tailored to your circumstances. You can work on these alongside the challenge if you like, or once it has finished.
The aim of the challenge is to teach you about the concept of using affirmations, which will hopefully encourage you to start using them regularly and feel the benefits!