Health & LifestyleYou Can Love Your Body No Matter What It's Been Through, One Lady's Inspiring Story
Billie Anderson is a woman on a beautiful mission; she wants to remind others that it's possible to love your body no matter what it's been through. Here she shares her inspiring story…
My name is Billie, I'm 22 and living in London. 
You'd think I was a completely normal young adult; about to finish university and ready to start my life in the big wide world, but in fact I'm far from normal, mainly because I poo into a bag.
Just a few months into my second year of university, I was diagnosed with Ulcerative Colitis (UC). UC is a gut disease – one half of IBD – that attacks the good cells in the lining of the large intestine; leaving it ulcerated and bleeding. After a year of medication treatment, spending most of my early 20s in hospital, my UC was so unbearable that I had my large intestine removed and was given a stoma bag. A stoma is an opening in the abdominal wall and a bag is placed over it to catch waste; so in simpler terms, I poo into a bag on my stomach.
"My Life was Thrown Upside Down"
Without warning, without a reason and without a cure my life was thrown upside down. I went through months of suffering without any knowledge of why my body was in so much pain; it started with bloating and a general feeling of being unwell, which progressed into blood left in the toilet bowl.
Months went past and I was too afraid to see a doctor until I finally plucked up the courage to see someone. The first doctor I saw told me she thought I had bowel cancer without a single test. After that, I went through some very invasive tests, but (even though it wasn't cancer) they came back inconclusive and I was sent on my way.
A couple of months went by and suddenly I was bed bound; stuck between my bed and my bathroom; unable to eat or sleep properly and crippled by severe anaemia. I'd lost two stone in a matter of weeks and was unable to walk.
After months of suffering, I was diagnosed with Ulcerative Colitis in January 2017. After being on 20+ pills every day, going into hospital three times a week for tests, medication therapy and appointments; encompassed with some aggressive medication side effects like losing most of my hair, burning acne and crippling joint pain, the call for surgery was made in December 2017. I had the whole of my large intestine removed and was given my stoma on January 2nd 2018.
"I Hardly Recognised Myself"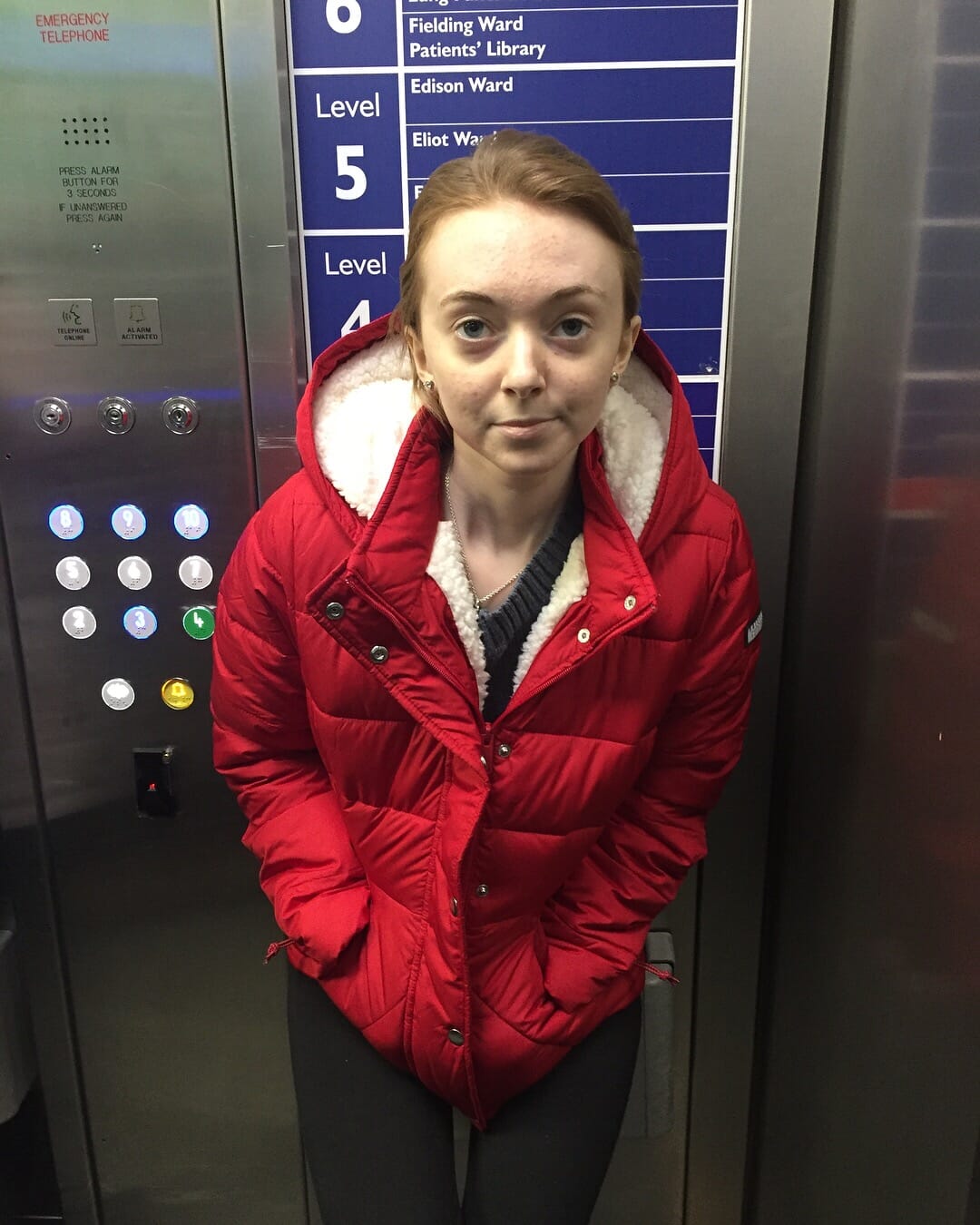 I'll be honest, the whole thing seems like a blur; I separate myself from that part of my life because I was so unwell I hardly recognised myself.
I was skin and bones after I lost so much weight; never able to get above five stone, my pelvis and spine were my defining features.
I was spending more time in hospital than your average 90-year-old; the nurses and doctors had become like a second family and the hospital, my second home. I was thrown into a world that I didn't fully understand, and it was incredibly overwhelming. But from the moment I was told the medication wasn't working and it was time to cut my colon out, I felt a sense of clarity. I felt like my suffering was about to end, and I was right.
From the moment they took out my UC-infested-colon I've been living my best life.
Surgery wasn't easy and I almost didn't make it off the operating table, but it was by far the best thing I could've done for my mental and physical well-being. Just a month post-op and I had put on the two stone I'd lost. Coming off the medication meant my hair wasn't falling out anymore and my acne was clearing up.
Slowly I was getting my independence back and before long I was back at university.
"I've Found Confidence I Never Knew I Had"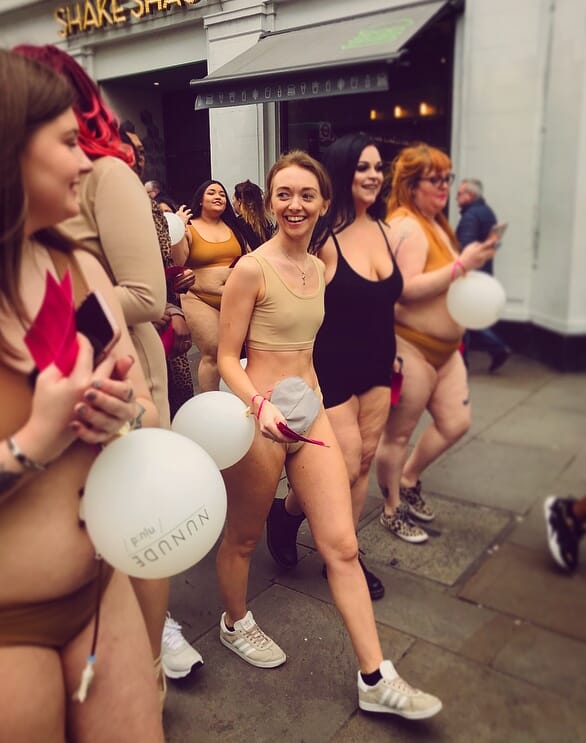 This health journey has taught me so much, and a phrase that I find myself repeating is: "You grow through what you go through". I have grown in so many ways, both mentally and physically.
My perspective on how I view my body has changed drastically. Before my diagnosis I struggled with how I looked; wanting to have a peachier bum, flatter stomach and longer legs, I thought I should look a certain way and this was damaging both my mental and physical well-being.
Since my illness and operation I've come to understand that it's our differences that make us powerful, and my ostomy and my scars aren't signs of weakness; they are signs of strength. Thanks to my illness and my surgery I have found confidence I never knew I had, and that has been incredibly liberating!
I have found that it's the little things in life that matter the most. This isn't to say my journey has been easy but I'm eternally grateful for the full head of hair and clear skin I have now. I make the most of being fit enough to go to the gym and I've rekindled my love for food.
Going through years of illness and surgery has made me see that my happiness lies in the small things, but most of all I've come to see that, Health Is Wealth, because without our health we have nothing.
I may be a little different and my journey hasn't been simple, but I want to show others that it's our differences that make us stronger.
I've been lucky enough to be part of so many incredible campaigns, met thousands of fabulous people and found a confidence inside me I didn't know I had. I've learnt so much about myself through my illness and bag journey.
Despite the fact my body started a civil war, I'm proud to say I've overcome the suffering I went through, and against all odds found a way to love myself; coming out the other side so much stronger.

Billie is a 22-year-old from London who inspires women to embrace whatever journey life throws at them, and love their bodies no matter what.
Visit her Instagram page and blog to follow her incredible journey.
---