UncategorizedPoem: Tania Joy Antonio
This beautiful poem was written by Tania Joy Antonio to address the wounded women around the world.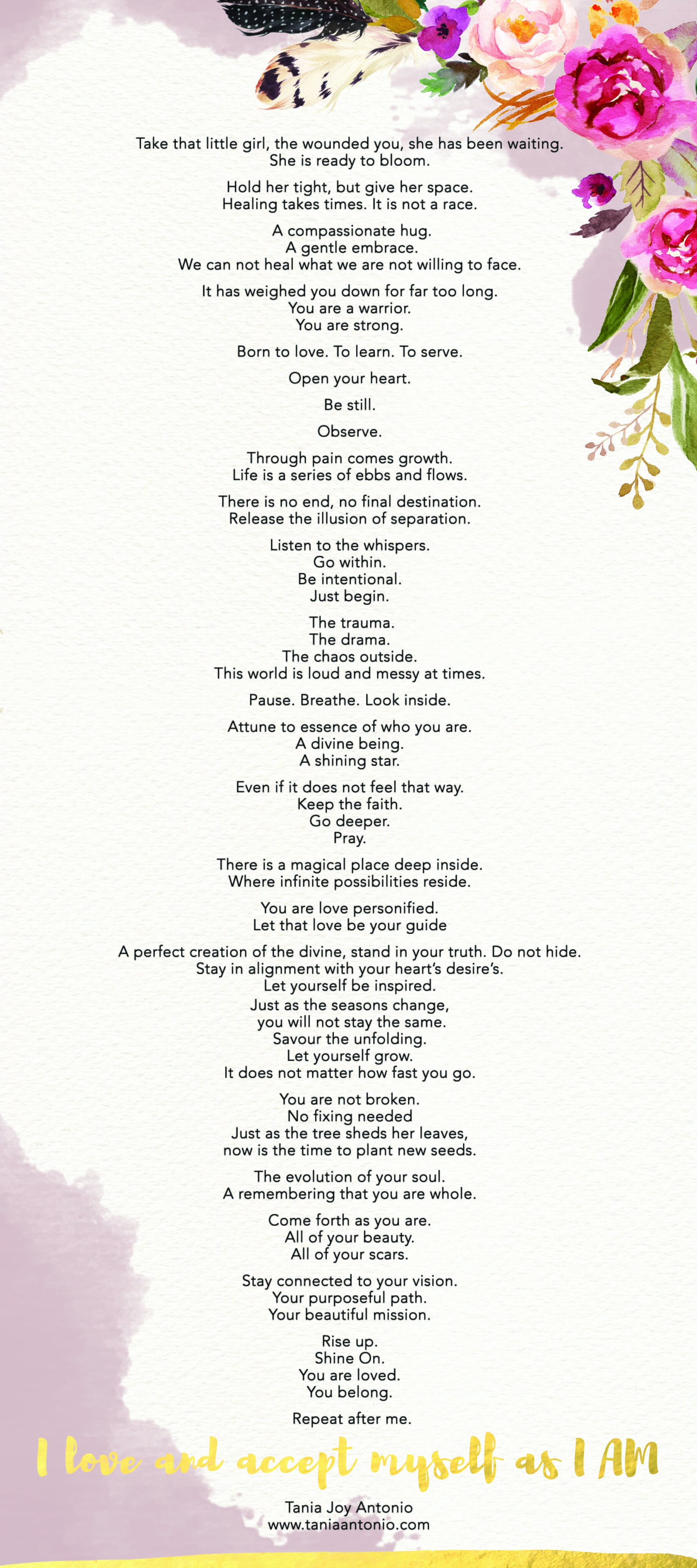 A dreamer, a creator, a believer in magic. She believes in the power of positive thinking, self-love and creating a life that feels good on the inside. Conscious-living from a place of Love and Compassion. She believes with passion, purpose and persistence we can manifest our dreams. Passionate about mental and emotional wellness. Gratitude is the best attitude.
Visit Tania's website and Instagram page
---